MoveUp has helped over 1 million users with Smart CV's equaling a saving of R140 million.
MoveUp in your career.
Whether you've just matriculated or graduated or want to make a career change, MoveUp can enable your career success. MoveUp is a web portal offering free as well as premium services that will help you secure the bag. MoveUp helps you to spruce up your curriculum vitae (CV), search for entry-level jobs or add a new skill to smash your next job interview.
MoveUp for free with a professional CV.
So, you learned to create a CV in Life Orientation. But is it a professional version that can help you find a job? Or are you still using a full page that says 'Curriculum vitae' and your name? MoveUp and into the future with a smart CV and put your best foot forward before you even step into the interview.
MoveUp simplifies the process and asks all the right questions. And the best part? You can do it all from your phone!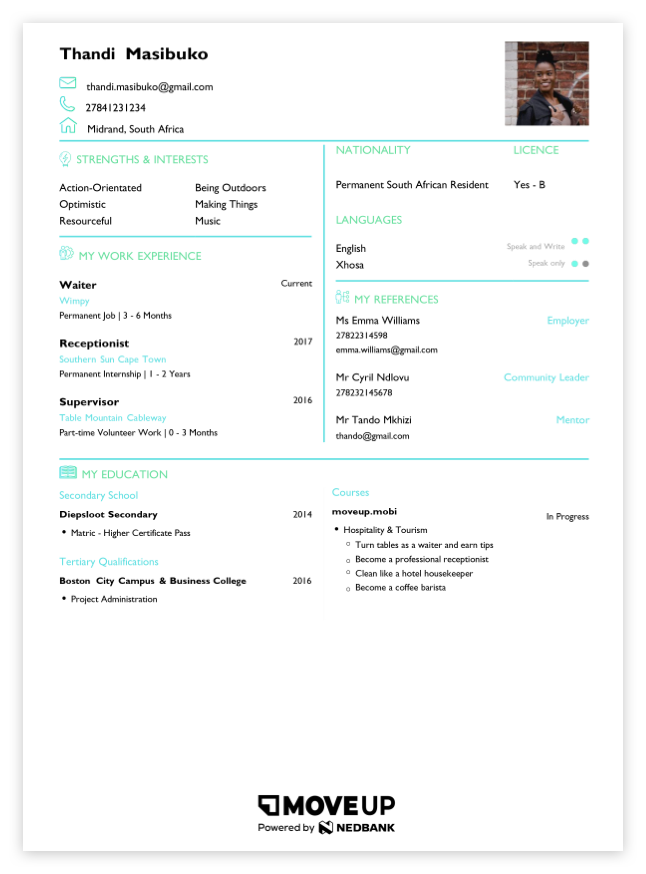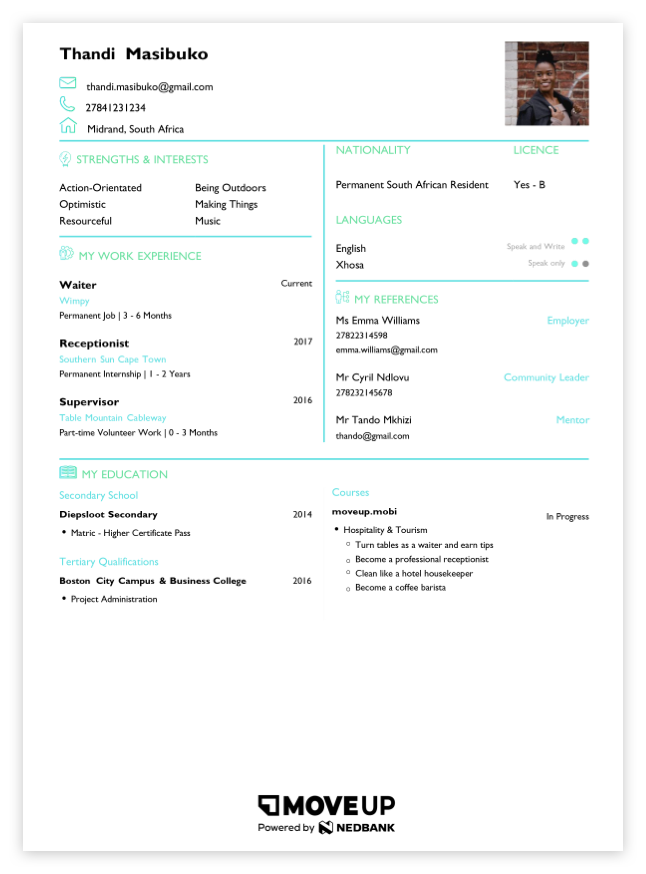 Fact:
A professional CV can cost at least R200
Get access to entry-level jobs, internships, learnerships and bursaries.
With your CV looking profesh, it's time to level up. Take one of the free work-ready courses to up your game. Put these new-found skills to good use and apply for jobs on the MoveUp job portal.
MoveUp Premium
If you're enjoying the MoveUp experience, the Premium package will give you even more.
Use FutureYou to map out your journey to success. We've got expert advice, accredited courses, and the right tools to help you MoveUp and unlock your potential.