MEET THE YOUTHX AWARDS WINNERS
On 29 October, we celebrated the South African youth's potential and the impact the YouthX movement has made since its inception in March 2021. We also announced the winners of our YouthX Awards. There was one winner per YouthX category, as well as one overall winner who was named our Changemaker of the year.
INTRODUCING OUR CHANGEMAKER OF THE YEAR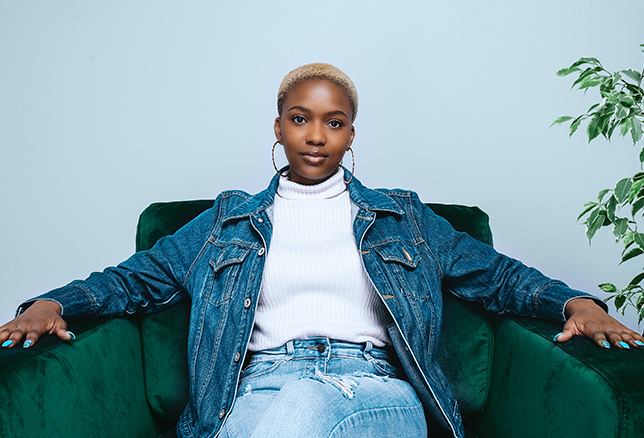 KEITUMETSE PULE
This final year law student  entered the YouthX Awards because she saw it as an opportunity to advance the legal tech start-up that she co-founded. She was awarded the Allan Gray Orbis Foundation Fellowship in 2018 and is passionate about the advancement of gender equality through the political and economic participation of women. Keitumetse intends to use this platform to effect positive societal change and accelerate the process that she has already made.
MEET ALL OF OUR WINNERS
KEAMOGETSWE LEEUW
This Somatology student and Entrepreneur believes no idea is too small or crazy. She wants to create employment opportunities for the youth and ultimately build a business that locally manufactures and distributes beauty products.
MULALO PHASWANA
This Omni-Channel Relationship Consultant wants to introduce gaming and E-sport to the  youth who come from disadvantaged backgrounds. His end goal is to get them signed to multi-gaming organisations.
ASANDA MADI
This Clinical Psychologist is currently working on her PhD and she is passionate about improving the public health system by making it more accessible to people who live with mental illness. Her life goal is to win a Nobel Prize for her work.
LONA MBELEKANE
This honours graduate is eager to contribute to a healthier society by giving people the tools and motivation they need to live healthier lives. She also wants to create employment opportunities for all South Africans.
KEITUMETSE PULE
A BA Law student and entrepreneur who co-founded a legal tech start-up and also has a registered non-profit company. She is passionate about gender equality, and wants to democratize education and legal services.
THOBINCEBA QAMBELA
A fashion & textile designer and entrepreneur who started his own creative academy and develops youths skills and provides employment opportunities. He also aims to feature one Forbes 30 under 30 list in the next few years.